Entertainment Book for 2018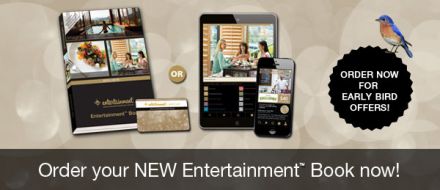 Entertainment Book for 2018/2019 offers great discounts and savings so get one now - either the book or the smart phone digital membership.
20% from every membership we sell contributes to supporting the Cremorne Community Group to help
us to continue to provide events, newsletters, and websites in the community.
The more Memberships we sell, the more we raise - so please tell your family
and friends!
For only $65, Entertainment Memberships are packed with hundreds of up to 50% off
and 2-for-1 offers for the best restaurants, cafés, attractions, hotels accommodations,
travel, and much more.
so get in early, before they sell out!
The Entertainment Digital Membership is so convenient because you have
it with you all the time, whenever you go to a restaurant or café. It also shows new updated
offers, and you can clearly see your savings as you go, taking out the guesswork
For More Info, contact:
Ian Pearce for the Cremorne Community Group
35 Frederick Henry ParadeCremorne TAS
03 62488620